Valve Springs
Investing everything to reach the height of spring making.
Suncall produces high-strength springs used for engine intake and exhaust valves. No fatigue failure should occur over 100 million cycles - that is the absolute requirement for valve springs, which makes them top-grade springs. In order to maintain this quality, Suncall invested original techniques and know-how into every process throughout its extraordinary system that produces valve springs from raw materials with a single production line. Our dedication to quality materials and machining has enabled us to accommodate the rigorous demands of engines, which increasingly require better output and fuel efficiency
Valve cotters
Fewer processes and higher quality through precision shaped materials.
This product is used to secure engine intake-exhaust valves and spring bearings in severe operating environments. Two valve cotters are mounted to each valve and are used in various types of engines, such as those for automobiles, motorcycles and boats, in which precision and strength are required to ensure that the engines themselves conform to respective regulations. We cut precision shaped materials into approximate shapes using a press, and because machining is made unnecessary, are able to realize improved quality, stability and high levels of productivity.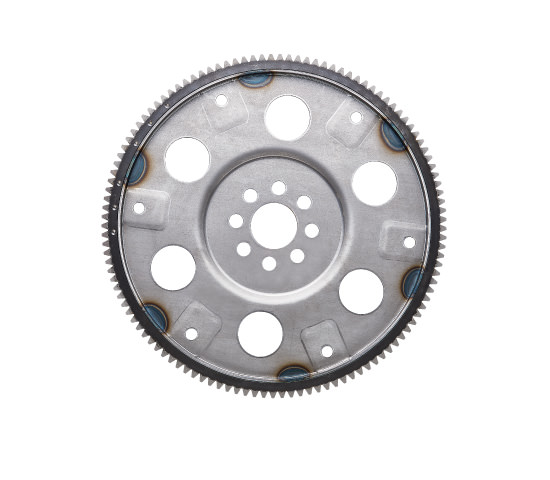 Drive Plates
Superior drive plates from superior drive ring gears.
These products use advanced welding technology to integrate our company's ring gears with plates. They operate to transmit torque from the engine to the transmission. The drive plates rotate as long as the engine is running, for which high durability and highly precise weight balance are required. In order for this, quality assurance is ensured (such as for balance) by way of total inspections performed using our company's uniquely developed inspection devices. Superior functionality is achieved even for durability evaluations.